Researchers at Imperial College London have developed a new solar panel technology inspired by leaves. This technology not only captures solar energy but also produces drinkable water from saltwater.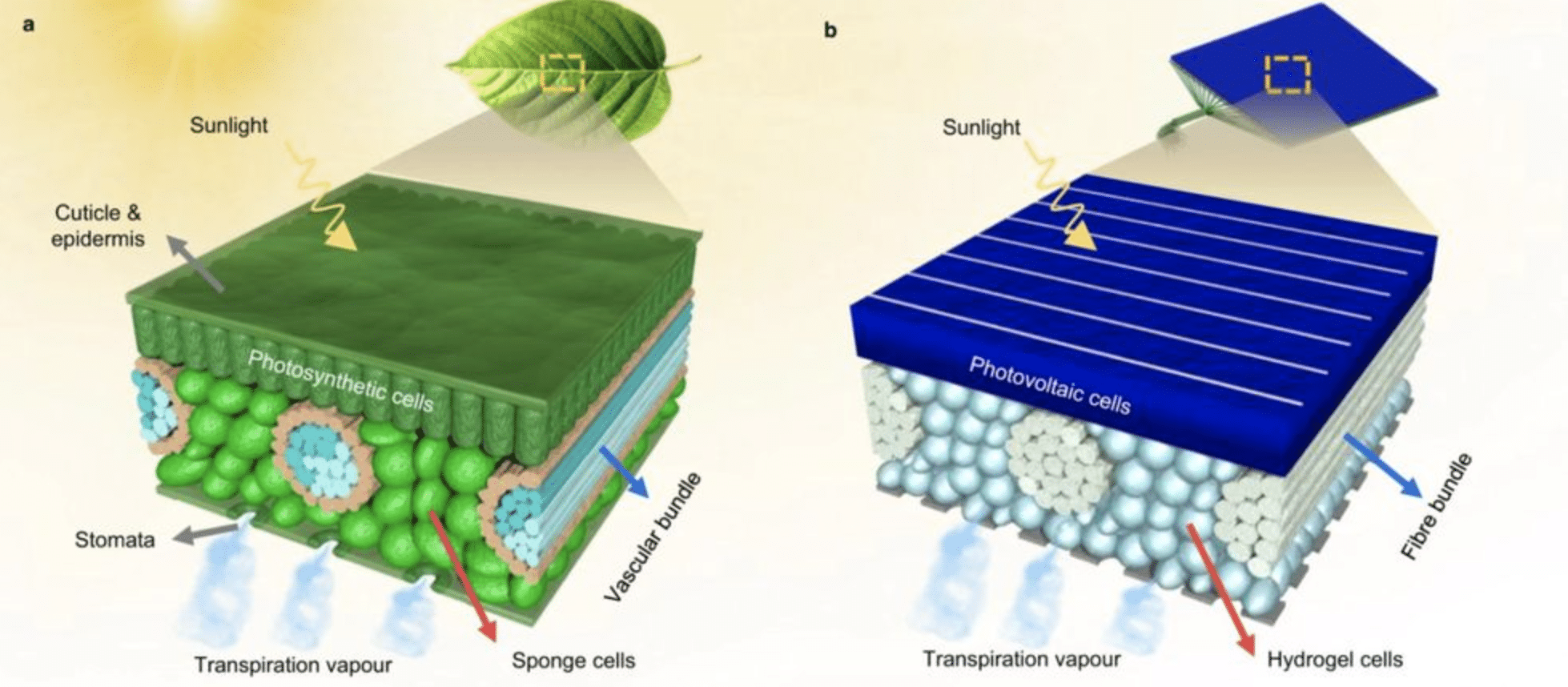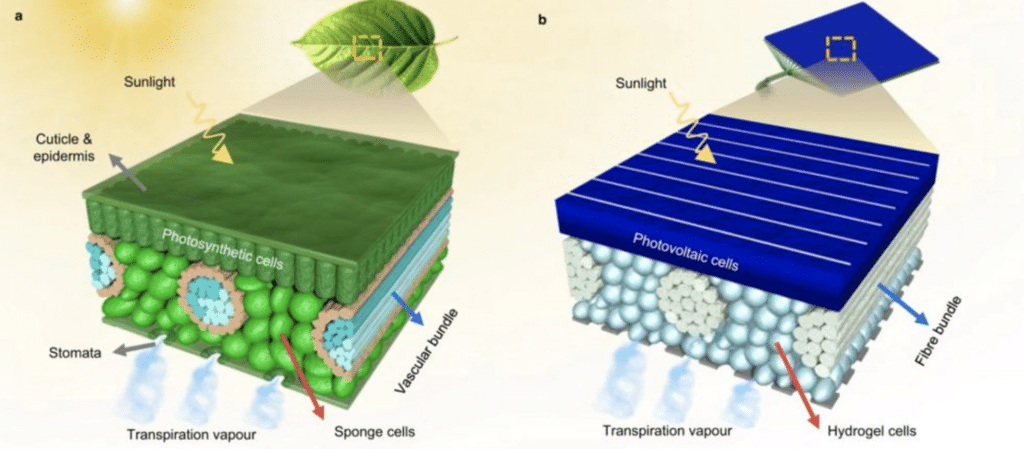 The technology, called PV-leaf, is composed of glass, photovoltaic cells, bamboo fibers, and hydrogel cells that work together to create a form of transpiration. The water that PV-leaf evaporates is primarily used to cool down the artificial leaf, maintaining its efficiency. This is crucial as the efficiency of solar panels can be negatively impacted at high temperatures.
However, the excess water produced can also be used as freshwater, which is a significant benefit.
"This innovative design holds tremendous potential for significantly enhancing the performance of solar panels, while also ensuring cost-effectiveness and practicality,"

Dr Gan Huang, co-author of the study